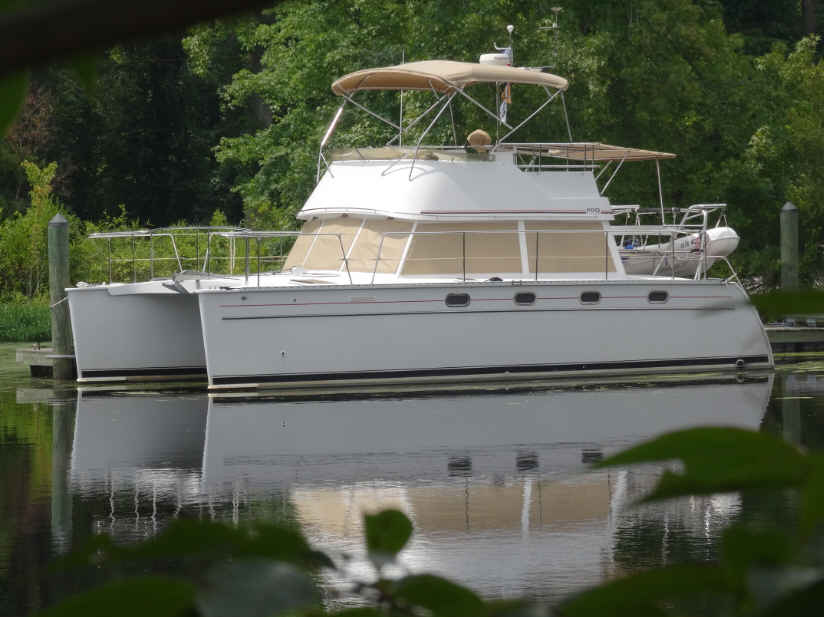 Summer 2015 New England Adventure aboard "Miss My Money", a 34' PDQ Power Catamaran
During the Summer 2015 David & Barbara spent four months on "Miss My Money", travelling as far north as New Bedford, Massachusetts, exploring both sides of the Long Island Sound along the way. They visited Block Island and experienced Martha's Vineyard, the Cape Cod canal, New London CT, Newport RI, and Greenport NY. While on the Chesapeake, they made stops in Annapolis on the way up and back down. They also stopped in Deale, Baltimore, Solomons, Deltaville, and Essex Maryland on the Middle River.
In 2013 they explored the Chesapeake on the m/v "MemoryMaker too...".
In 2012 they travelled from Jacksonville to Canada, exploring 72 days in Canada.
In 2009 they travelled from Jacksonville to Washington D.C. doing more sightseeing along the way.
In 2005, they completed their "Great Loop" adventure, where they circumnavigated the eastern half of the United States.
Please sign our Guestbook - We would love to know that you found us!
*******************************
Blog of the 2015 New England adventure
2013 Chesapeake adventure
Last updated: May, 2016